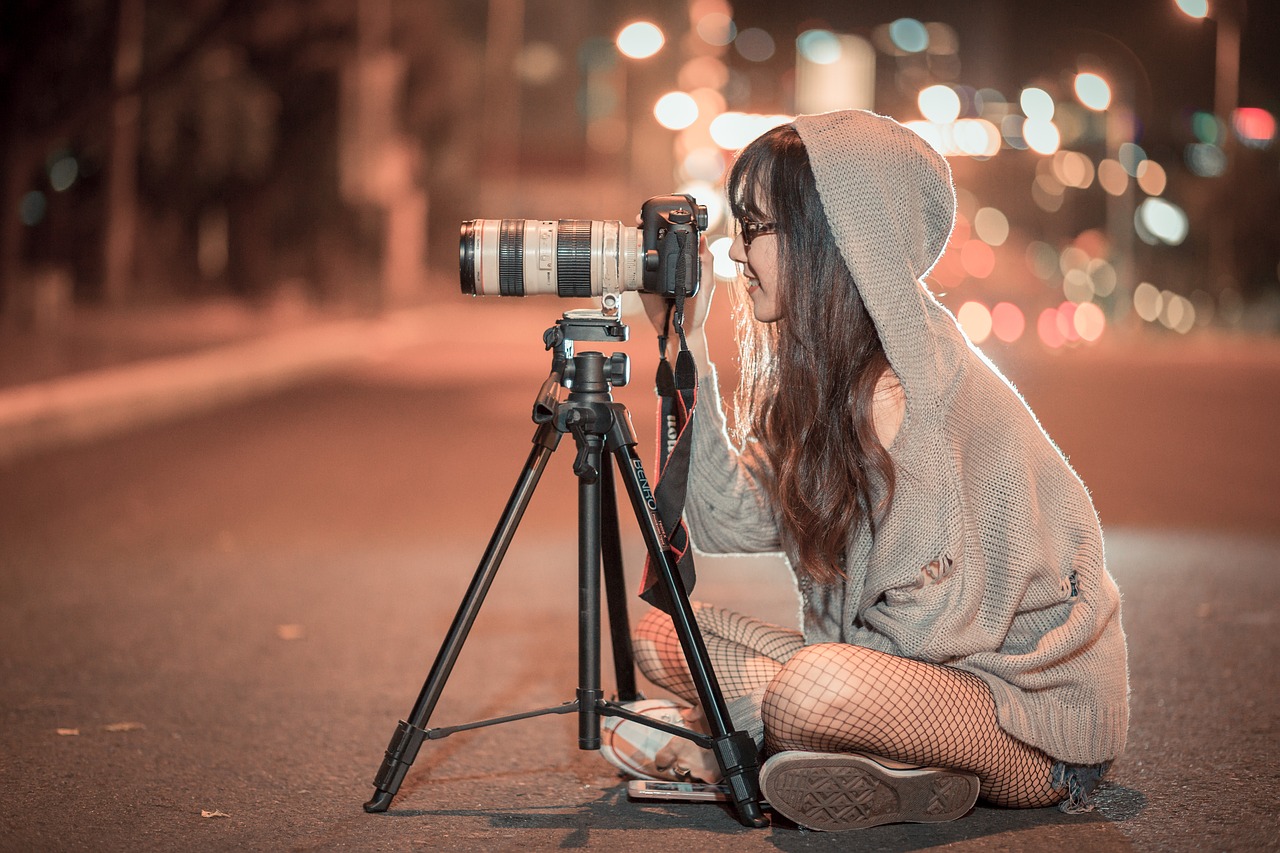 Your dream is to become a renowned portrait photographer. You want to perfect your art so that you can help people create lifetime memories in whatever they do in their lives.
Maybe you might want to attend big sporting events, like the Kentucky Derby 2020, not just as a fan, but as a highly sought-after photographer.
But here is the problem…
You don't have a budget to attend professional photography classes, and the insights you get on online and offline sources don't seem to help much.
In fact, you are almost losing hope on your dream, and you believe it will never come true no matter what you do.
Today is your lucky day! You have come to a place where your portrait photography skills will be sharpened.
The section below outlines some of the best tips that will help you build a lucrative portrait photography career. Read on!
Connect with your subject
The first step towards being good at portrait photography is not being an expert in camera work and investing in the best lighting equipment. How you connect with your subject determines how successful you will be in your career.
Therefore, make a distinct effort to connect with your subjects before the shoot. This will ensure that they are relaxed throughout the image-making process.
Start by understanding your subject. Do some research in advance and find out his interest. Know the main reason for the shoot, and uncover some of your subject's favorite poses.
During your research, look at other portraits that the subject has taken in the past, and determine what you can do to deliver better results than the other photographers.
Start a conversation with him and find out his passions, aspirations, and the environmental factors that can make them feel at ease during a photoshoot.
As you chat, seek to understand his unique needs. Remember, the biggest mistake you can make is to pretend to be the know-it-all during the process. Let the subject decide on some things such as the color and article clothing.
When you make your subject feel like an integral part of the process, you can rest assured that you will deliver custom services. This will go a long way in enhancing your credibility and reputation, and you will, in turn, get repeat clients and new ones through referrals.
Master the art of lighting
Lighting is what creates a rift between the best portrait images and the rest.
When the day of the shoot comes, therefore, ensure you have a camera and lighting set up that will ensure you do everything right the first time.
In case you are shooting outside using natural light, you need to make several considerations to achieve an appealing end result. The time of the day and the direction of the sun are, without a doubt, some of the factors that will help you decide where and how to pose your subject.
As a rule of the thumb, outdoor shoots should be done in the early morning and or late afternoon since sunlight and shadows could be harsh at other times.
For indoor shoots, make sure you acquaint yourself with the options currently available in the space for lighting and background. You may also consider cleaning walls that you will use a backdrop or do an environmental portrait in the space.
Turn your camera to the Aperture Priority Mode
We are in the DSLR age, and letting your camera do all the hard work for you is not a short cut to professionalism.
To turn your camera into the Aperture Priority Mode, check for the 'AV or 'A' icons. When you do this, the camera will select the shutter speed based on the chosen aperture value; thus enhancing the quality of your portraits.
Focus on creativity, not the technical aspects!
Having a travel bag full of ultra-modern photography equipment will not make you an expert in portrait imagery.
Look – as a talented portrait photographer, you just need a camera and a few lenses. Then use your creativity to get the best out of your art!
It is easy for technicalities to boggle you. However, keep in mind that your subject doesn't care about how you carry out your job. All he/she wants is 100% satisfaction in your services, and only creativity can help you achieve this.
Invest in top-quality equipment, follow your passion, believe in your dreams, and follow the above tips. With all these in your arsenal, you can rest assured that sooner or later, you will grow to become one of the best portrait photographers of all time. Good luck!