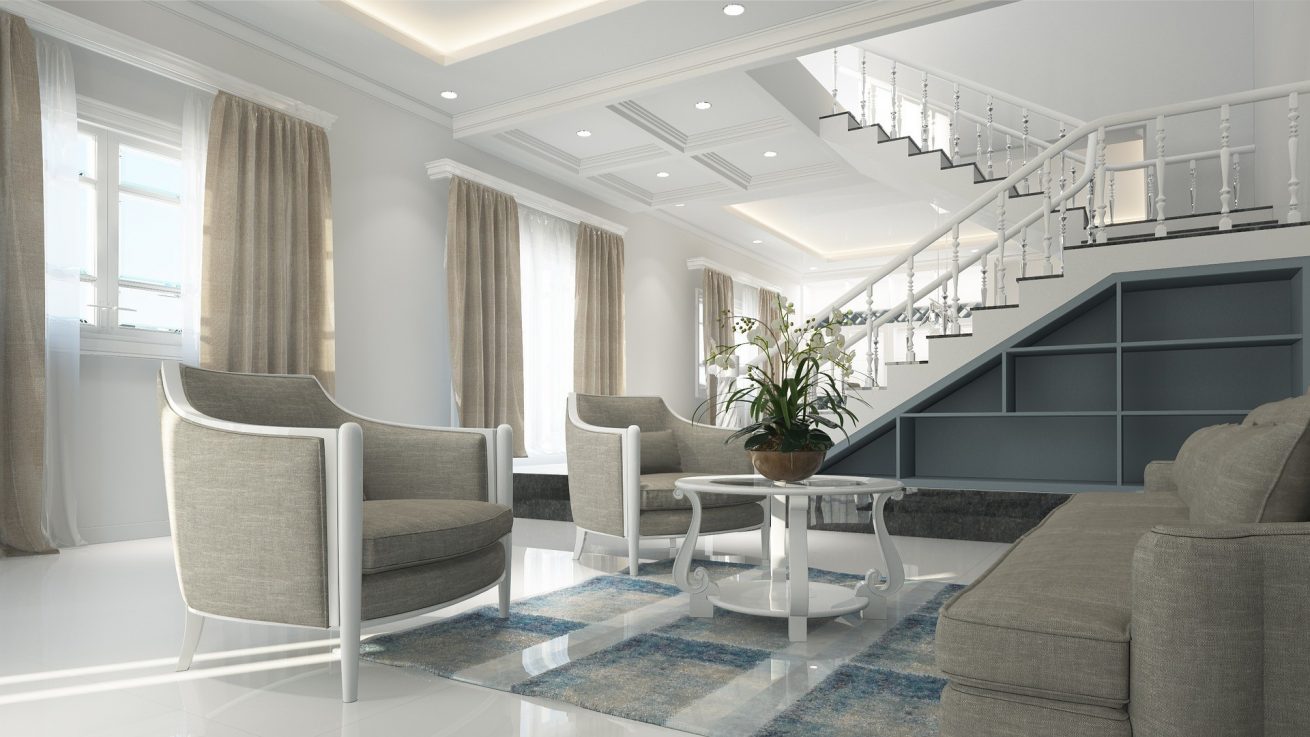 Many compare interior designers to magicians – they can magically transform any small, cramped space into an airy, spacious, oasis. They utilize tricks that take advantage of every inch of space, completely transforming rooms and entire homes. This is achieved by careful furniture placement, color selection, décor, and space management.
If you are ready to dip into this so-called magic, keep reading. Here you can learn about some of the tricks of the trade that will help you customize your home's interior and make your home comfortable and welcoming.
Colors Count
Avoid dark colors, especially in your paint selections. Dark colors dampen the reflection of light, reducing how big a room is perceived to be. It's best to choose a shade of beige, light grey, or white for your walls. If you have a room with hardwood flooring, think about choosing a lighter yellow or blue.
Make sure you consider the color of the furniture you are using in the space, along with other décor in your home. By keeping things neutral, you can create the appearance of space and airiness.
Mirrors Matter
Virtually all professional interior designers use mirrors thanks to how they help visually expand a space. This type of optical illusion can open a room up and make it feel much less constrictive. It's smart to strategically place your mirrors in locations where they are going to reflect the most light.
Placing a mirror opposite a window is a smart move, as it will capture the natural sunlight while reflecting the view outside. You can also put a mirror in a dark corner of a room, making it feel more open.
While using mirrors to make a space feel larger is a smart move, don't go too far with using them. It's best to restrict the use of mirrors to just three per room.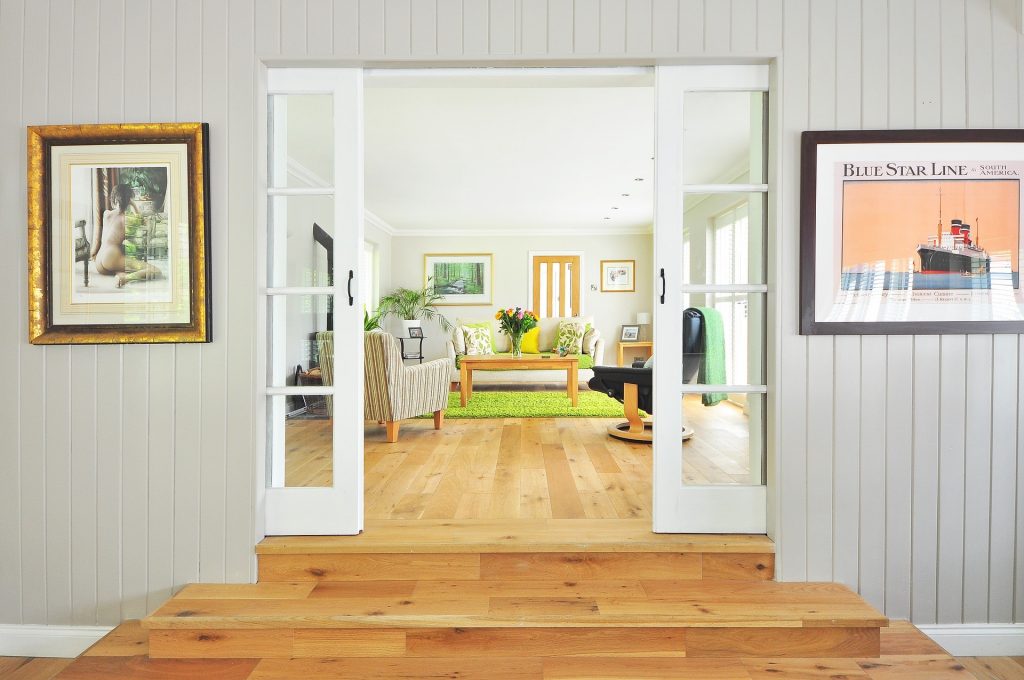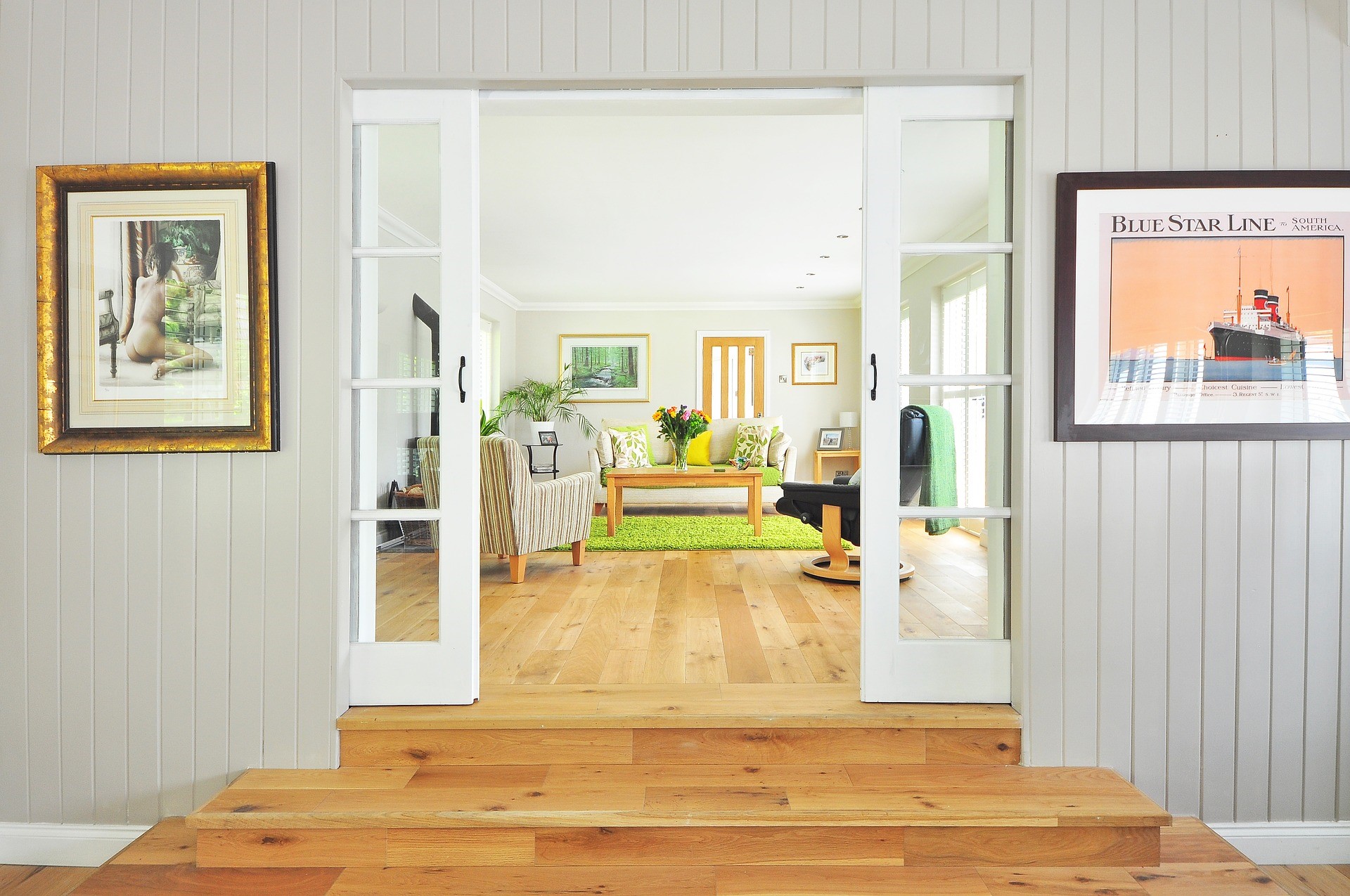 Décor Decisions
You can use home décor in various ways to trick the eye and the mind. For example, by putting up floor-to-ceiling curtains you can elongate your room, helping it to feel more expansive. Try to choose a curtain fabric that's more translucent than opaque, which will help the room appear airy and light. If you need curtains that can block out the light for sleep or privacy, consider a dual paneled curtain that has a solid, heavy layer, as well as a transparent layer.
Be strategic with the artwork you hang on the walls, too. Larger pieces can make walls seem taller, and smaller clusters of art create visual interest that can distract people from the size of the room. If you are looking for beautiful artwork, you can find great pieces virtually anywhere and have personalized paintings and portraits created. If you are looking for famous paintings, with a lower price tag, you can find similar ones available on Instapainting.
Furniture Functionality
You should choose furniture pieces that are effective and simple for the space. Avoid using larger sofas that are taller than eight feet. Use loveseats when possible, along with matching armchairs. Arrange these pieces in a square or circular formation so your space remains airy and open.
Think about your furniture's materials, too. Bamboo and rattan frames are light, but sturdy, and won't overwhelm your space. These are versatile designs that are going to give you the ability to rotate the pillows and cushions based on the season. It's also a good idea to use nesting tables, which will help you save space and have the surface area needed when appropriate.
Wall Space
You shouldn't limit your displays and storage solutions to the ground. Doing this is going to detract from the square footage of the room. Instead, use enough shelving to hold all of your décor and books. Make sure the shelves are shallow in how wide they are, keeping them under 10 inches wide is best.
For lighting, skip the table and floor lamps. Opt for wall sconces, instead. For the entryway, use a wall console that will serve as your "catch-all." By doing this, you can replace an entryway table that would quickly become cluttered and monopolize the area. 
Creating a Beautiful, Spacious Home
Regardless of how big or small your home may be, there are steps you can take and tricks you can use to help you home feel open, airy, and spacious. Try some of the tips here to see what you can do.