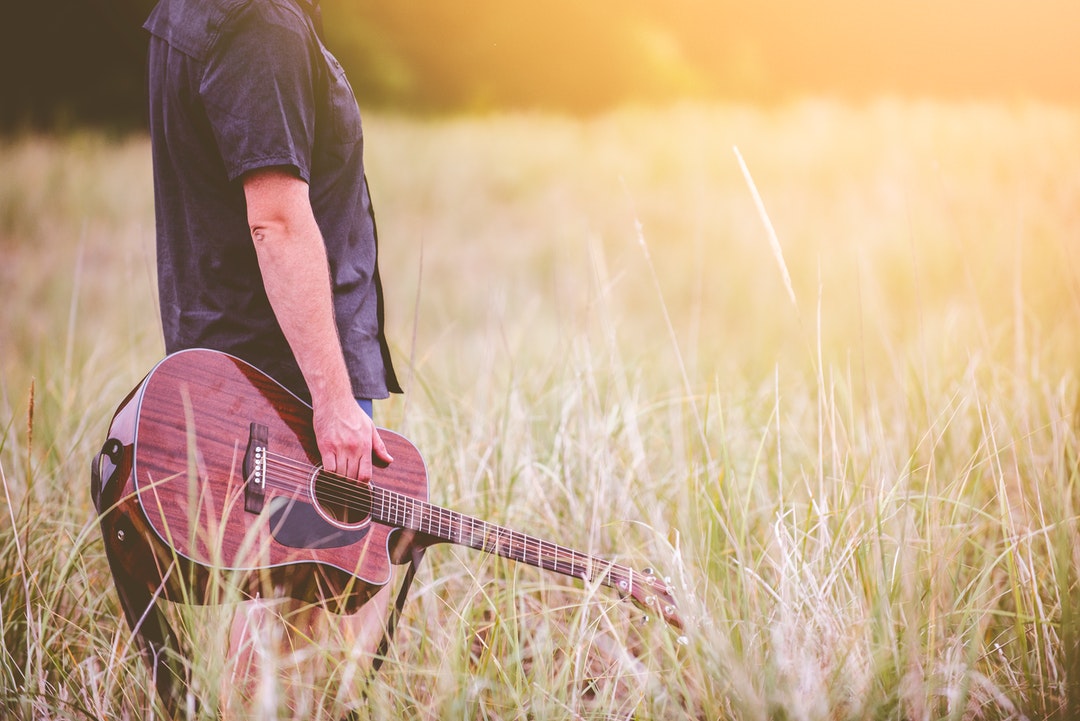 Just because less and less people buy physical albums these days, doesn't mean a record doesn't need a striking cover anymore.
If you think about it, we probably look at the album covers now more than ever. They come up when we use Spotify, iTunes library or Apple Music. If we're flipping through songs on a device like an iPhone or tablet, album artwork often helps us to deduce which record is which.
So, if you're producing music, you have to make sure to get your album cover noticed. Here's how to make album covers that will stand out…
1. Color is Key
Some of the most striking album covers over time have been bursts of color.
It doesn't mean going bright and bold is the only way forward, but a pop of color will certainly turn heads and get your album noticed above something dull and mundane.
Take Coldplay, for example. Their record covers have often bee striking, and multicolored. And they are one of the most successful bands of our time.
It's simple: bright and bold grasps attention. Use an album cover maker to produce excellent results.
2. Sell Yourself
Make a feature of you, the artist, or the band you're a part of.
The unique selling point of your music is not just the finished sound; it's the musicians producing the record too.
Stand out by utilizing a striking image of you. Does your band have a logo? If so, design one that's unique and emblazon it across the front of the album art. It's the best way to get the band – and the record – noticed.
3. Being Too Sales-y is Off-putting
While social media is a major tool in promotion – and teasing new music – it's not a great look if you try and hawk your brand all over your album artwork.
So, avoid littering your record cover with Twitter, Instagram, YouTube or Facebook handles.
It might have worked for The Chainsmokers when they released #selfie in 2014, but it's not a great idea overall.
4. Keep Album Art Synonymous with Single Art
Part of the fun of making a record of songs is that it's an identity. It's a collection. It's a self-contained catalog.
And so, once you've chosen a style for your album artwork, keep it in league with the tracks from the record that you will release as standalone singles.
This might be a variation on the same design but with a different color. It might be a slightly different version of the image you're using for the album art. Treat the design as a campaign.
5. The Small Print
Keep things as uncluttered as possible.
Yes, you may have credits and lyrics and acknowledgements you're dying to make – but this isn't 1995 any longer. There won't be a fold-out insert like the old days.
Instead of trying to cram extra info down people's throats, keep things succinct on the artwork and direct fans to your website for further reading such as credits and Thank Yous.
How to Make Album Covers
If you're looking to create striking, original album artwork, you've come to the right place.
TextureX.com was created to be the primary resource for artists, photographers, game developers, and graphic designers alike to find the best textures available on the market. 
With fresh designs and images available, we have free and premium options for personal application on your next creative project.
Check out our blog, which features everything from graphic and website design to how to make your living room look stunning.